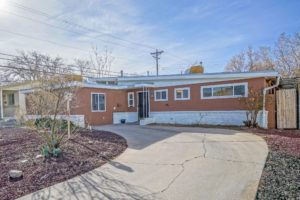 Located on a residential street in the North East Heights & close to all the best restaurants & businesses, this delightful home shows that it has been loved the moment you drive up to the curb and take in the nice, low maintenance front landscaping. Open the front wooden door & follow the parquet flooring to newly stained concrete floors in the living room & kitchen, & then bamboo floors in 2 of the bedrooms (not a stitch of carpet!). What you see from the outside is NOT what you get: once inside you will notice high ceilings letting in plenty of natural light & three incredibly spacious bedrooms. The living room is the pride and joy of the casa, also spacious with custom wood-burning fireplace. Function rounds out form with double-paned vinyl windows & an included washer, dryer, fridge.
Princess Jeanne Premium Features: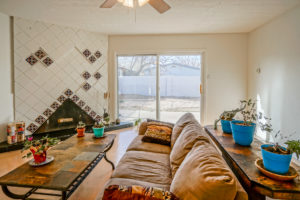 3 Bedrooms with easy potential for 4
2 Bathrooms
Approximately 1,689 Square Feet
Free of carpet with parquet, ceramic, bamboo and stained concrete
double paned windows
wood-burning fireplace
washer, dryer and refrigerator included to make this home move-in-ready!
Contact The Sugar Team (505) 850-9977 for a private showing and watch the video tour: