A young lady shops for a "cute" skeleton mask in preparation for the upcoming Día de los Muertos celebration.  Across the street a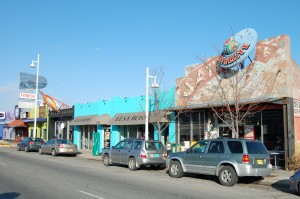 teenage boy sifts through racks of pants, looking for the perfect pair of vintage jeans.  A university professor conducts a seminar with some graduate student about Don Quixote over a delicious pint of IPA craft beer.  A few blocks down the road an older couple celebrates their 50th wedding anniversary over a caprese salad and handmade, prosciutto-filled ravioli.  All this activity and it's only Thursday!  This can only be described as the typical setting you will find in the Nob Hill neighborhood, Albuquerque's shopping, social, gastronomical and intellectual epicenter.
Developed in the 1920's and located along Albuquerque's old Route 66, Nob Hill attributes its hip and cool atmosphere to its proximity to the University of New Mexico, historic Spruce Park and Ridgecrest. 
Located in the heart of the city, Nob Hill's borders are roughly defined by Lomas to the North, Garfield to the South, Washington to the East and Girard to the West.  Because of its convenient location and ideal mixture of commercial and residential properties many describe Nob Hill as one of the only walk-able neighborhoods in town.
Due to its cultural draw tourists choose Nob Hill as their prime destination when visiting Albuquerque.  And when homebuyers look to purchase real estate in Albuquerque they inevitably look to Nob Hill as a solid investment.
Nob Hill's real estate data truly speaks for itself.  Going back a year and analyzing the data as of March 23, 2014 for detached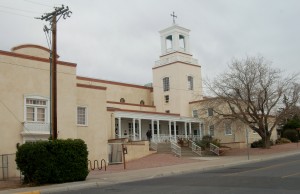 single-family homes the Average Sales Price was $266,253 the Average Price per Square Foot was $169.02 and the Average Days on the Market was only 57.  Compare those numbers to the entire Albuquerque Area where the Average Sales Price was $209,931 the Average Price per Square Foot was $103.21 and Average Days on the Market was 85 (Greater Albuquerque Association of Realtors®).
Distinguishing itself from homes in other parts of town, Nob Hill properties project pure character.  Here is where you can you find gleaming hardwood floors, sultry coved ceilings and crackling wood burning fireplaces.  To wit, The Sugar Team is offering a gorgeous home located on 413 Morningside DR SE in the heart of Nob Hill.  Watch the Virtual Tour to truly enjoy its character:
Nob Hill Useful Links:On a personal note, The Sugar Team has a deep, close connection with Nob Hill.  I graduated from the University of New Mexico in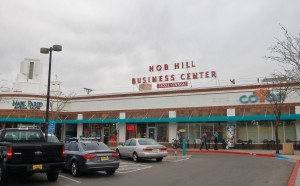 1999 and lived right on Jefferson while going to grad school.  I biked or walked to UNM every day as I didn't have (nor needed) a car.  Presently, all of my favorite Albuquerque restaurants are located right in the neighborhood, whether I'm in the mood for Italian, French, Greek, Thai, Vietnamese, Venezuelan or Pub food.  ¡Viva Nob Hill!