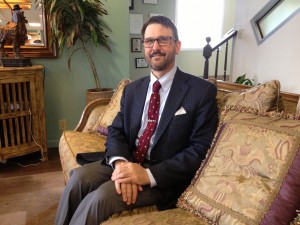 The Sugar Team recently sat down with professional Property Manager Thom Lange of Century 21 Unica to talk about property management, purchasing investment properties, Craigslist scams and tenant wish-lists.
Thom Lange is no newbie to Property Management and the world of investments.  He obtained an MBA from the University of New Mexico in 1986 and has been managing investment properties since the mid-80's.
The Sugar Team:  What experience do you have in Property Management?
Thom Lange:  Well, it was part of the practices I began with.  Way back in the mid-80's I was in a little office in Nob Hill and we did a lot of VA loans.  We had a lot of military people coming in and we would do VA.  This is when the Westside was starting to build up and we would sell them new homes out there and then—being military—they would rotate out after two or three years.  Usually they would be buying on a VA loan–which is no money down–so they had no equities in the properties but they had to get out of the properties.  So, naturally we would take over management of the properties and rent them out.
While I was at that office my future business partner joined that office and he had a bunch of his own properties that he was managing and I got involved with that.  We then opened our own offices Hill and Lange in the Valley way back in '93 and a big part of the practice was management.  My partner had 80 to 85 units of his own that he was managing and we also picked up a lot of other people that had 4-plexes up to 26 units and eventually, he would put together another portfolio with about maybe 85 houses.  So, that's a really good way to keep the bills paid when you have a small company, and you have your revenues once a month. And, of course, we also did brokerage.
ST:  How many properties do you presently manage?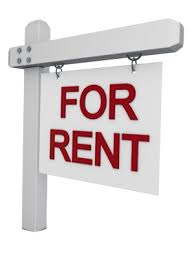 TL:  Mostly single-family homes and I would say there's about 35.
ST:  Do you own property that you personally manage?
TL:  I do have my own properties—just two.
ST:  How long have you been doing that for yourself?
TL:  When my partner and I closed our business back in '03 we sold the building that we used for our office space and I took the proceeds from that money and bought some residential income property.
ST:  Do you have any recommendations for potential investors that are looking to buy real estate that they just are going to rent out?  What are some features or certain things they should look for in a home that you would recommend that makes a house rentable?
TL:  There are two parts to that answer.  The first part is when you are looking at investment property—whatever kind it is.  If it's a single-family home or a large complex understanding what your target market is—as far as tenants go—is really important, because it will save you from buying the wrong property and then not realizing what that tenant structure is going to look like…and is that what you're trying to accomplish?  Secondly, I would say, "Keep it small.  Keep it simple, especially in single-family."  You're not going to get that much more for that marginally extra square foot you just paid $100 for.  It also depends what you plan to do with that property over time.  If you're just going to buy it and rent it out for thirty years until it's paid off, that's a different strategy than "I want to buy a property in "X" market right now because I know I can get the property I'm looking for at a really good price and I intend to move into it.  It's my retirement home in five to ten years."  The bottom line is, what do you plan to do with the property over time?
ST:  Since you deal with potential tenants on a regular basis, what do you find that a lot of tenants are asking for in a rental property?
TL:  This again gets into…know your market and what price-point you're at.  If you're buying studio apartments in a college situation that's going to have a much different set of needs for that particular tenant than someone who wants a three-bedroom house, two baths, two-car garage.  One of the biggest features that people want is a washer-dryer hookup, at least.  That's the big step.  If I'm in my college dorms and I'm moving to my next place I want a washer-dryer.  I hate going to the Laundromat.  It all goes back to knowing your market.  Who are you going to be renting to?  What price-point are you trying to achieve?  This becomes important especially when you're looking at distressed properties or properties that need to be remodeled.  What kind of things am I going to put in there and whom do I expect to rent to?
ST:  What are some scams going on in property management that people should be wary of?
TL:  Certainly, certainly one thing tenants as well as owners need to watch out for is the "Craigslist scam."  This is where Nigerians steal your photographs off of your Craigslist web ad and paste them into their own ad.  They'll give some bizarre story about how, "It's their lovely, little house in Albuquerque, and they really want to find the best possible tenant who is morally upstanding etc."  They'll advertise it for half the real value of the property and then they will say "we'll show you the property, but first you'll have to wire us some money (like the deposit)."  And then, "I've got an attorney in Albuquerque who will come over and show you the property."  So, tenants are strongly advised not to do anything like that.  But that really is one of the strangest things that is happening in property management and marketing an income property.
ST:  What services do you provide in property management?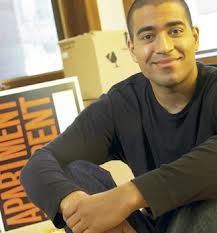 TL:  The biggest advantage for owners is our screening process.  I've spent many years perfecting my process.  It's not a complicated process, but it does require that the prospective tenant(s) submit a credit report, and then there are all sorts of other information that we ask about and get references.  That's probably what makes it the easiest…on all of us.   Because getting the right tenant into the right property who we know can pay the rent and is responsible saves all sorts of headache.
ST:  Once the tenant has been chosen, what is your function during the rental period?
TL:  We obviously collect the rent, and deposit them into the trust account.  We issue statements and proceeds each month to the ownership.  We take care of any simple maintenance calls.  Anything that goes over a certain dollar amount that we as management and the ownership decide then we'll give you a call and say, "Hey, you've got a water heater that's gone.  We need to have that redone.  What do you want to do?  Do you need to get estimates or do you want to just call the plumber?"  We have good plumbers that we work with who we know give fair prices.
ST:  How does one measure Real Estate's value as an investment property?
TL:  When you're looking at an investment property you're probably looking at real estate and maybe equities—the stock market or bonds or some other security that you're going to invest your money in.  One of the ways we value income properties, in addition to price per square foot,—you can always use that as a guide post—is the capitalization rate (cap rate).  What you do is you say is, "I'm going to collect "X" number of dollars each year from these units and my expenses are going to be "Y" number of dollars and so I have a net of "Z" dollars."  If I expect to make 8% per year on that "Z" dollars, what's the present value of that cash flow?  Essentially, you divide your annual net operating income by the cost of the property to reach your cap rate.  I use the cap rate of one investment property to measure against other investment opportunities.  That's how you compare apples to apples.  So, I know that if I get $10,000 per year net income and I would like to earn 8% on that $10,000, it's the same as putting $125,000 into the bank and getting an 8% return and getting $10,000.  You can also establish your own net and put together a proforma and an Annual Property Operating Data (APOD) which is the analysis that you're doing.
ST:  What do you see as a general cap rate for Albuquerque?
TL:  It's going to be determined on the environment.  What is the investment environment right now?  If you put your money in the bank you might get half a percent and a three-quarter percent if you're doing really well.  Or you could go with the no-risk like treasuries.  Treasuries are probably not paying much more than bank deposits.  There's a whole range of investment options.  If you put yourself in equities in the stock market and you do really well you might earn 10% that year.  But I would say property is somewhere in the range of 6, 7, 8% right now.
ST:  That percentage is a good investment.
TL:  It's a tremendous investment!
ST:  And is it a high risk?
TL:  There's always a risk involved no matter how you look at it, but you try to mitigate the risk as much as possible by hiring good property management and buying the property correctly.  Where you make your money is when you buy the property, not when you sell the property.  Buying the property correctly and understanding what you're buying.
ST:  Would you say that one of your roles is to limit the liability for the owner as well?
TL:  Absolutely!  Over time tenant-landlord law and practices change and the requirements about disclosures change, and it's very difficult for owners to keep up with all those changes on their own.
Thom sure knows his stuff!  This is why when our clients ask The Sugar Team if we can recommend a good property manager we never hesitate in referring them to Thom.  Our clients have consistently been pleased with the high level of attention and integrity that he has put into his job and their investment properties.
Speaking of investment properties, The Sugar Team has a great real estate investment opportunity located at 2105 Silver SE.  Located close to UNM and Nob Hill, this property has a main house and a separately metered guest house which brings in $2,340 rental income each month!  Check out the virtual tour to check out the property: