-A Mossman is built like a tank.
-The best builder in Albuquerque is Mossman.
-Mossmans are known for their quality of construction.
-Nothing holds their value better than a Mossman.
These are all stereotypical comments you will hear uttered by a homebuyer, seller or Realtor®.  Regardless if they are true or not, there definitely is a buzz in Albuquerque for Mossman-Gladden homes.  But what is the reason?  What is there about Mossman construction in Albuquerque that is so different from other builders?
The answer derives from the Mossman-Gladden Custom Deluxe Homes founder Fred A. Mossman.   A rancher from South Dakota with only an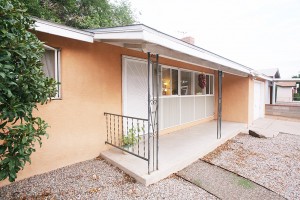 eighth grade education, Mossman built a barn at age 19, and then went on to build wooden highway bridges and Safeway stores for contractor K.L. House throughout the state of New Mexico.  From 1948 through 1984 Mossman developed a reputation for specializing and supervising every aspect of building except for electrical work.  This left very little to sub-contractors, and the lion's share of responsibility with Fred Mossman.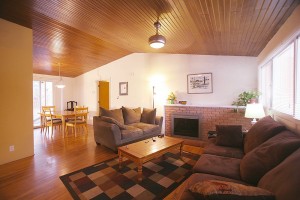 Aesthetically, Mossman homes are far superior.  Measured by the number of "oohs" and "aaahs"  typically expressed by anyone entering one of their homes, you can tell right away people are delighted by Mossman construction.  Characteristic design tropes include spacious closets (for the era), ergonomic kitchens, vaulted ceilings, hardwood floors over a crawlspace, custom-crafted fireplaces and brick paneling.
Most Mossman homes are located in Albuquerque's coveted North East Heights, between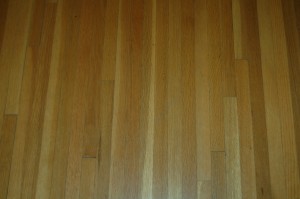 Wyoming and San Mateo, East to West, and San Antonio to Menaul, North to South.  The specific neighborhoods where you will find a Mossman have ethereal names like Stardust Skies, Highland North and bear Canyon Village.  Roughly, a grand total of 7,500 Mossman-Gladden homes were built here in Albuquerque.
But do Mossman homes retain their value better than others?  Looking at the area of Albuquerque where Mossmans were historically built, for all single-family detached homes that sold from 7/30/12 through 7/30/13, the Average Sales Price was $196,273 and the Average Price per Square Foot was $104.28.
Using the exact same parameters but just for Mossman homes, the Average Sales Price was $224,107 and the Average Price per Square Foot was $109.21.  So, the answer to whether Mossmans hold their value better than other homes is a resounding "yes!"
This is why The Sugar Team is so excited to be selling the home at 2912 Madeira DR NE.  It's a beautiful home with gleaming hardwood floors, tongue and groove vaulted ceilings, ample bedrooms and a huge hybrid room which can be used to do laundry, crafts and storage…and, yes it's a Mossman!  Check out the virtual tour to truly delight in the construction:
The Sugar Team Sources: