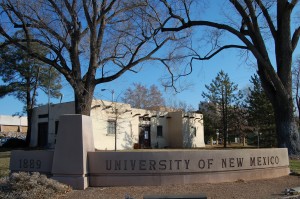 Tucked into Albuquerque's cultural, intellectual, historical and geographical center, the residential neighborhood of Spruce Park (a.k.a. Old Country Club Addition) combines the brilliance of the big city with the quiet shade of mature, tree-lined streets.  Spruce Park quickly makes up for its diminutive area with its grand landmarks, defining its four notable boundaries.  Its frontier to the East is University Blvd. (where my alma mater the University of New Mexico starts), to the North, Las Lomas Rd., to the West, Cedar St., and to the South, Grand Ave. and Presbyterian Hospital.  It's no secret that what makes Spruce Park so appealing is its proximity to Nob Hill's exquisite restaurants and shopping, the hospital and medical centers, the park from which it borrows its name and, of course, its walking distance to UNM.  In fact, Spruce Park received a walk score of 75 from walkscore.com, placing it as the 17th most walkable neighborhood in all of ABQ.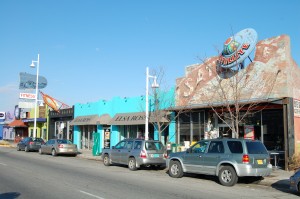 However, what really makes Spruce Park so visually stimulating is the palpably historical nature of its architecture.  Punctuated with higher-end detached homes with very few townhomes and apartments, the style is mostly late 19th and 20th Century Revivals as well as Moderne.  Add to that many old trees leading up to delightful Spruce Park (the heart of the "hood") which sits at the top of the hill, and you have a very cohesive little community.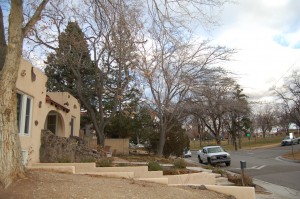 Being that this is such a tight and coveted little Albuquerque neighborhood, very few homes come on the market, and when they do, they get snapped up for top-dollar.  For example, as of January 17, 2012 and going back two years, the Median Sales Price was $265,000; the Average Sales Price was $321,393; and the Average Number of Days on the Market was 181 Days.  During that same period the most expensive home sold for $650,000 (GAAR).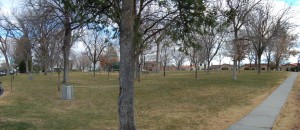 Maybe this is why The Sugar Team is so excited by its Spruce Park listing located at 1303 Roma NE; as of today's date, the only available listing in Spruce Park.  Check out the Virtual Tour to get a better taste for the home, or better yet, call us at (505) 850-9977 to schedule a private tour:
Useful Spruce Park Links: