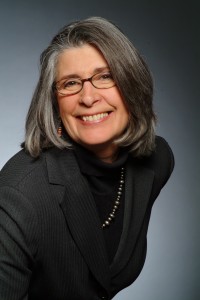 Linda Sugar is an accomplished oil painter and eclectic artist with over 40 years of experience, being both formally and informally trained. Her tour started in upper New York State where her first life lessons were in New York City, studying the Masters informally in museums and galleries. In the 70's she climbed into a VW bus and headed west, searching yet entirely new lessons. Although her course was already set for San Francisco, she felt an affinity for New Mexico and almost stayed. However, she didn't really feel at home until she returned to Albuquerque, New Mexico in '05. Now an accomplished painter, she captures action and energy drawing from New Mexico's robust history and terrain.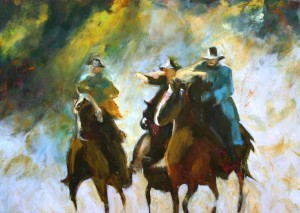 As a trained sculptor, Linda says that she sees "dimensionally," which is absolutely apparent in her work. If asked, she would say that she is "mindful of energy, not specifics." I would agree. I would add that she is absolutely fearless in her composition as well as use of color. Her subject matter is also entirely varied. She feels comfortable in her artistic skin rendering landscapes, human portraits or even pet portraits. Linda would love to show her portfolio with gusto as well as be contacted for commissions (505) 301-8902.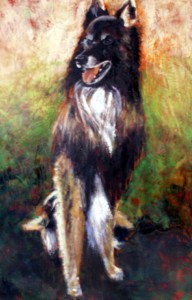 Right now The Sugar Team has a wonderful promotion that every one of us can lap up… and possibly win a free rendering of your pet! All you have to do is click on the link Win a Free Linda Sugar Pet Portrait, fill out the information on-line, and be entered into a random drawing to win an opportunity for Linda Sugar to make an original portrait of your favorite pet. We have been running this promotion once a quarter and we already have some incredibly ecstatic winners. So, don't delay! You could get lucky just in time for the holidays! Woof (ho, ho, ho)!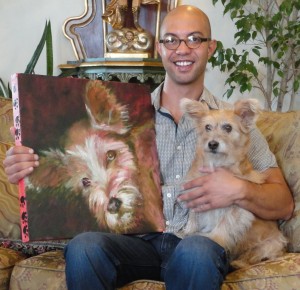 Useful Links